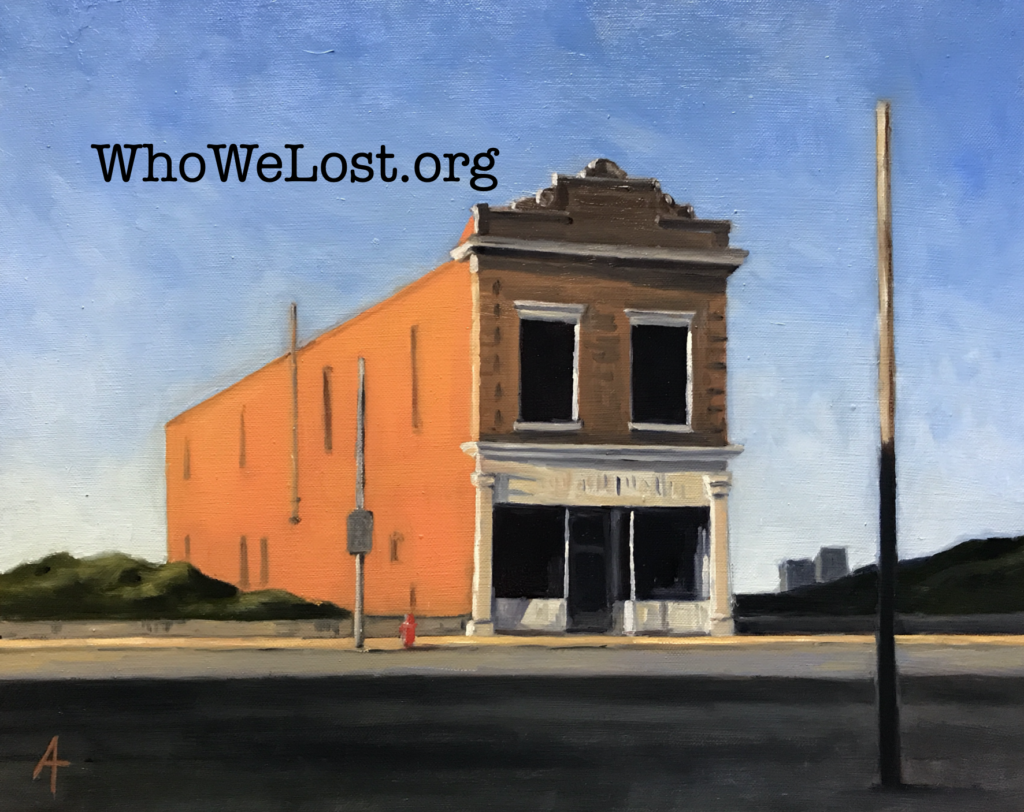 WhoWeLost.org publishes visitor-written remembrances of Covid-19 victims from across the United States. Created as a cousin to the original Kentucky site, WhoWeLost has been featured on WBUR's "Here & Now" and received extensive media/press attention. The WhoWeLost Project is a safe space, free from virus politics and the toxicity of social media. The site features a "Writing Toolbox," designed to help anyone who needs encouragement or gentle direction as they write and helps support mourners as well as the mourned. Who We Lost: A Portable COVID Memorial, an anthology inspired by the project, was published by Belt Publishing in May 2023.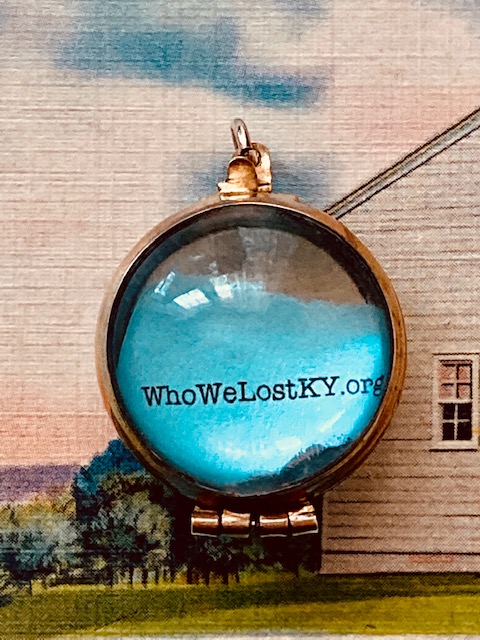 Originally conceived as a site to honor the memory of Covid-19 victims in Kentucky, WhoWeLostKY has now evolved and broadened its focus to be inclusive of the devastating losses in the Commonwealth due to the recent floods and tornadoes. The same core principles apply: No judgments, no comments, no trolls. WhoWeLostKY is a curated, safe space for remembrances of loss, in all its forms.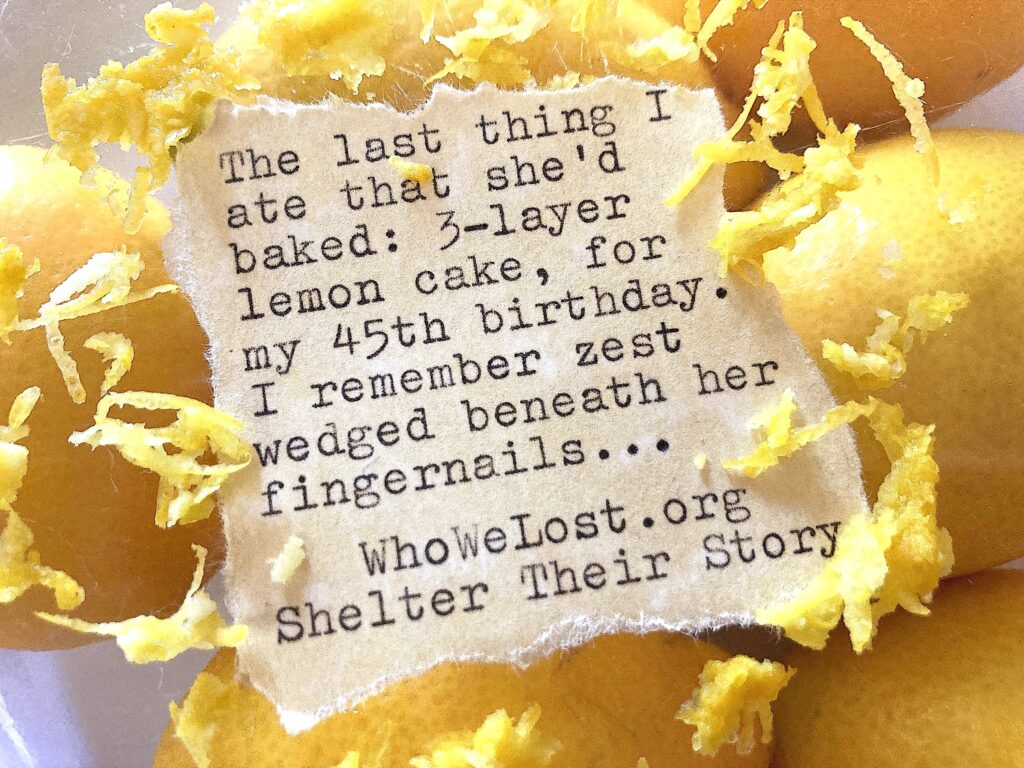 Art & Images
Curated from stories and messages sent to the project, all site and social media images are authentic in origin and execution. Typed on a 1961 Olympia, then juxtaposed with vintage postcards, ephemera, fabric, and antique mourning jewelry, the photographs aim to spark meditative narratives rooted in detail.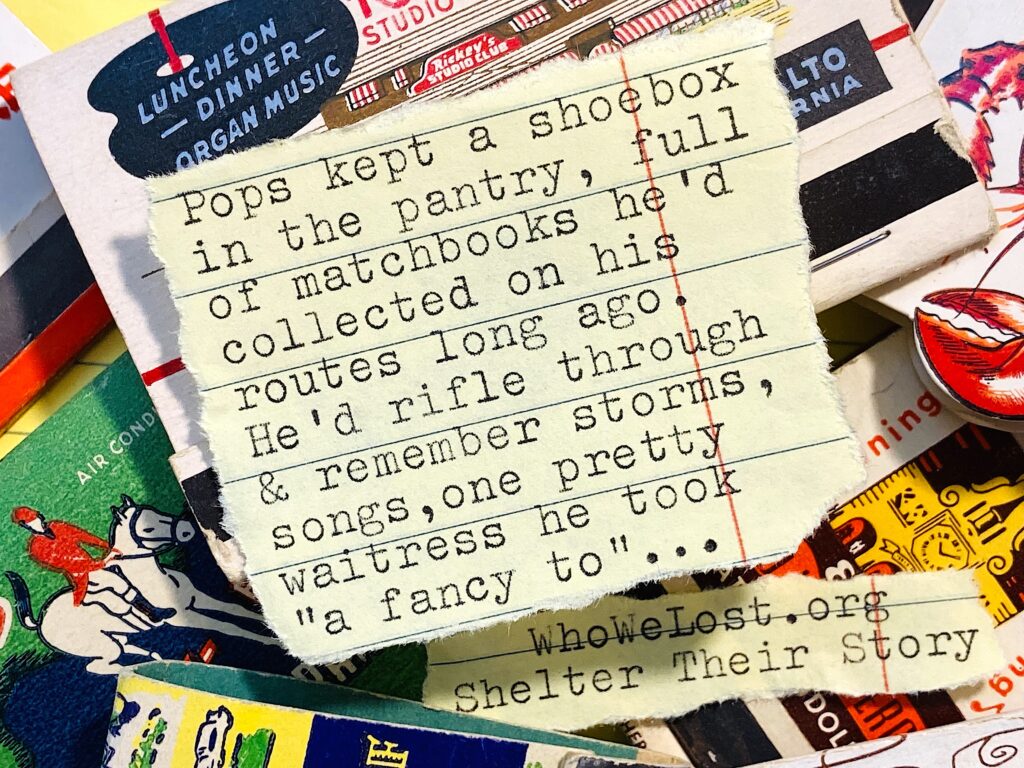 Shelter Their Story
Both WhoWeLost.org and WhoWeLostKY.org are safe spaces for remembrance. Designed to represent the ideas of both absence and presence, the sites are quiet, respectful, and supportive.